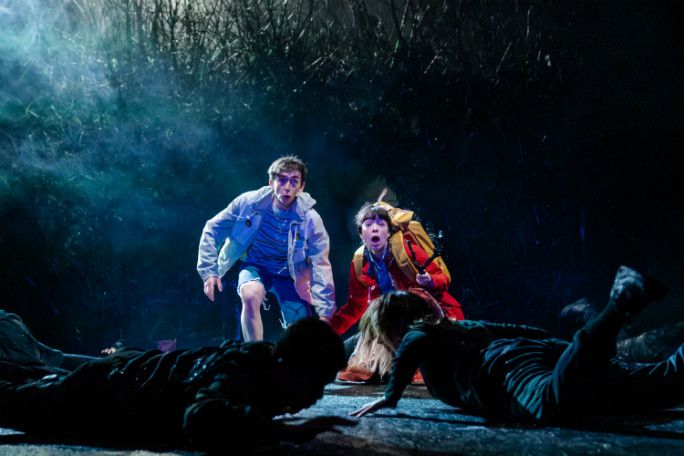 The Ocean At The End Of The Lane teater London
«The Ocean at the End of the Lane» är en teaterpjäs baserad på Neil Gaimans roman med samma namn. Handlingen kretsar kring en man som återvänder till sitt barndomshem i England och besöker en närliggande gård där han växte upp. Där överväldigas han plötsligt av minnen om en magisk och farlig värld som han upplevde som barn.
Berättelsen utforskar hans återresa till barndomen och upptäckten av en värld av magi och övernaturliga krafter. Han möter en mystisk flicka vid namn Lettie, och tillsammans ger de sig ut på äventyr för att bekämpa farliga krafter som hotar den mänskliga världen.
Pjäsen utforskar teman som barndom, vänskap, fantasi, magi och förlust och tar publiken med på en spännande och känslosam resa. Teaterföreställningen inkluderar många av de ikoniska elementen från romanen, såsom Gaimans visionära fantasi och hans välskrivna dialog.
«The Ocean at the End of the Lane» är en gripande och tankeväckande föreställning som hyllar Neil Gaimans förmåga att skapa en magisk och fängslande värld