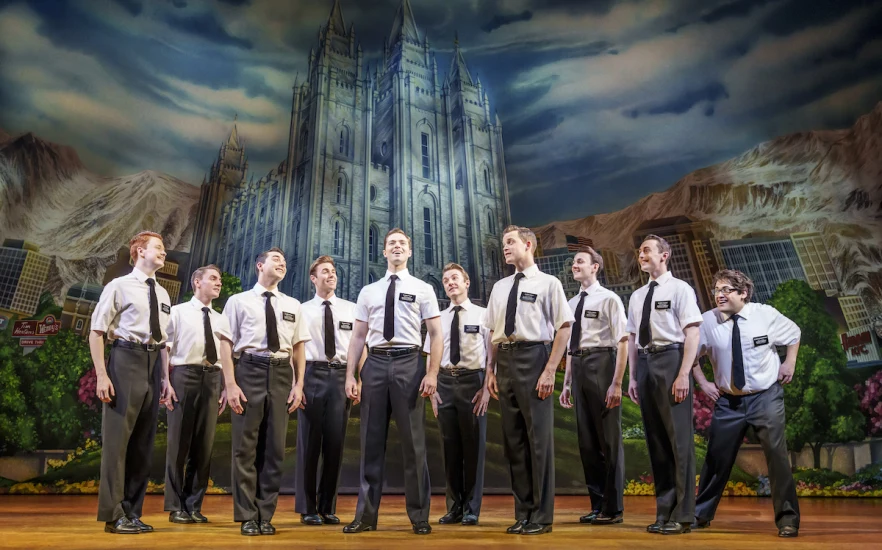 Book Of Mormon musikal London
«The Book of Mormon» är en musikal med musik av Trey Parker, Robert Lopez och Matt Stone. Handlingen följer två unga mormonmissionärer, Elder Price och Elder Cunningham, som skickas till Uganda för att predika deras religion. När de anländer möter de en mängd utmaningar, inklusive hälsoproblem, fattigdom och en brutalt våldsam ledare. Genom sina erfarenheter lär de sig mer om sitt eget tron och vänskapen mellan dem stärks.
Handlingen kretsar kring två unga mormonmissionärer, Eldste Price och Eldste Cunningham, som skickas till en avlägsen by i Uganda för att försöka övertyga lokalbefolkningen att konvertera till mormonkyrkan. Men när de kommer fram möts de av fattigdom, sjukdomar och en befolkning som har svårt att ta till sig deras budskap. Tillsammans försöker de två missionärerna hitta sätt att nå ut till byborna och samtidigt hantera sina egna tvivel och problem.
Musikalen är känd för sin satiriska ton och skarpa humor, och den skildrar på ett humoristiskt sätt de utmaningar och konflikter som uppstår när två väsensskilda kulturer möts. Musiken är skriven av Robert Lopez, som också skrev musiken till Disney-filmerna «Frost» och «Coco», och den innehåller många minnesvärda låtar såsom «Hello!», «I Believe», «Turn It Off» och «Hasa Diga Eebowai».