Stora nog för att vara seriösa, små nog för att vara personliga
VISION
Vi vill vara den lilla resebyrån med stort hjärta som kan ge dig det där lilla extra. Det kan vi också göra med hjälp av anställda som har bott eller bor i London och som kan ge dig bra råd och rekommendationer. Om du vill ha något lite annorlunda hjälper vi dig med det också. Vi har en 24-timmars servicetelefon i London för våra kunder. Vi ger trygghet före, under och efter resan.
VILKA ÄR VI
Londontown har sålt resor till London och England sedan år 2000. Vårt Londonkontor, Twist & Shout Sports and Events har funnits i branschen sedan 1986. Vi började i Norge, men finns nu också tillgängliga i Sverige och Danmark.
VAD VI ERBJUDER
Vi satsar på hotell som vi känner till och vet har den standard som du förtjänar. Vi har testat alla hotell själva. Du kan hitta biljetter till en mängd olika aktiviteter och sevärdheter, fotbollsturer, musikaler, konserter och museer. När du bokar London reser hos oss ​​får du alltid bra villkor och service. Vi har bara skandinaviska anställda och en 24-timmars servicetelefon för våra kunder.
Alla i London är svensktalande, bosatt i London: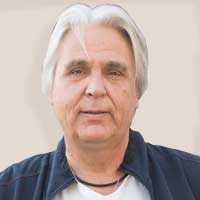 Henry Jovik
grunder och SEO
Henry är utbildad grafisk formgivare och webbmaster och har ansvar för att utforma och uppdatera alla våra webbplatser. Henry har arbetat med resor till London sedan 2000. Han bor i Norge, och pendlar mellan hemmet  och kontoret i London.
Tlf +47 900 19054 eller henry(@)londontown.no
Lars Smith
leder av Londonkontoret hos Go Sport Travel
Lars har 30 års erfarenhet av att organisera resor i England och London. Lars är svensk och bor i London. Han är ledare för Londonkontoret.
Nät som gör att vi kan få biljetter till evenemang som är «officiellt» slutsålda.
Tlf +44 20 72 40 39 83 eller lars(@)londontown.no
Amanda Petterson
fotbollsresor, fotbollsbiljetter, musikaler, hotell etc hos Go Sport Travel
Amanda är från Örebro och flyttade till London i juni 2019. Hon har arbetat med turism i Norge och Portugal och har en BA i International Sales and Marketing.
Tlf +44 20 72 40 39 83 eller amanda(@)londontown.no
Fredrik Hallgren
fotboll i Barcelona, ​​Berlin och Paris hos Sportsinternational AB
Fredrik arbetar  hos Sportsinternational i Göteborgs och ansvarar för alla fotbollsbiljetter till Barcelona, ​​Paris, Hamburg och Berlin. Han har också ansvar för våra fotbollsträningsläger.
Tlf +46 300-720 95 eller fredrik(@)londontown.no