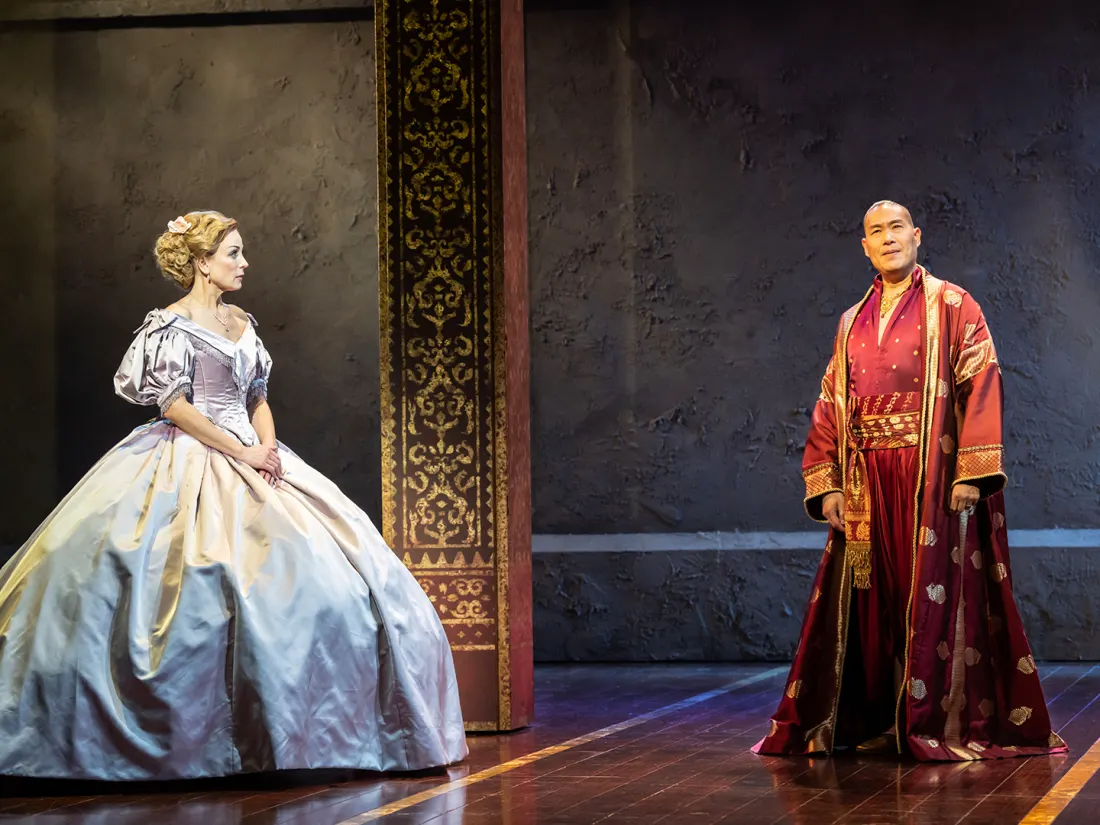 The King and I musikal London
«The King and I» är en tidlös musikal som har fått en ny livskraftig uppsättning i London och fortsätter att trollbinda publiken med sin underbara berättelse och fantastiska musik. Musikalen är baserad på Margaret Landons roman «Anna and the King of Siam» och utspelar sig i det exotiska kungariket Siam (nuvarande Thailand) på 1860-talet.
Berättelsen kretsar kring relationen mellan den brittiska lärarinnan Anna Leonowens och den mäktige kungen av Siam, Kung Mongkut. När Anna anländer till Siam för att undervisa kungens många barn, uppstår en kulturell krock mellan öst och väst. Trots språkliga och kulturella utmaningar utvecklas en djup respekt och till och med kärlek mellan Anna och kungen.
Musikalens huvudtema är en kamp mellan tradition och förändring, och den utforskar frågor om kärlek, tolerans och förståelse. Med minnesvärda sånger som «Getting to Know You» och «Shall We Dance?» levererar «The King and I» en enastående musikalisk upplevelse.
Produktionen i London har fått beröm för sina imponerande scenografier, vackra dräkter och enastående skådespelarprestationer. Musiken, koreografin och regin är alla av högsta kvalitet, vilket gör detta till en musikal som både underhåller och berör publiken på ett djupt plan.
«The King and I» är en hjärtevärmande och tankeväckande musikal som fortsätter att charma och fascinera teaterälskare i London och runt om i världen. Den är en hyllning till kärlekens kraft och förmågan att övervinna kulturella och språkliga barriärer