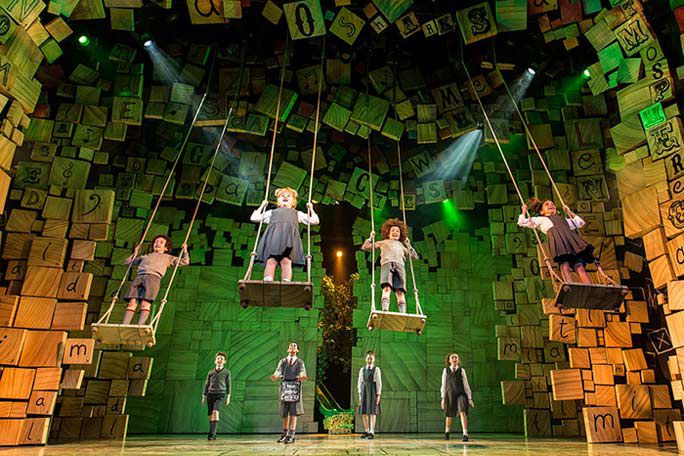 Matilda musikal London
«Matilda The Musical» är en musikal som är baserad på boken med samma namn av Roald Dahl. Handlingen följer en ung tjej vid namn Matilda, som har ett brinnande intresse för läsning och en stark självkänsla, trots att hennes föräldrar inte förstår henne. Hon går till en skola som är regerad av den skrämmande rektorn, Miss Trunchbull, men hon hittar en vän i sin lärare, Miss Honey.
Matilda använder sina förmågor att förbättra sin situation och hjälpa andra, och hon lär sig att hon är mycket mer kraftfull än hon någonsin har drömt om. Musikalen innehåller fantastiska sång- och dansnummer, samt humor och dråpliga scener som kommer att roa publiken.
«Matilda The Musical» har haft mycket framgång runt om i världen, med produktioner i Storbritannien, Australien, USA och andra länder. Det har blivit en favorit för publiken, särskilt för barn och familjer, på grund av dess hjärtvarma berättelse, fantastiska musik och komiska inslag.
Musikalens scendekor är enastående och kreativ, med en blandning av färgglada och fantasifulla element som tar med publiken på en resa till Matildas värld.
«Matilda the Musical» har vunnit flera priser, inklusive sju Olivier Awards och fem Tony Awards. Den har också hyllats av kritiker och publik för sin underhållande, inspirerande och hjärtevärmande berättelse, fantastiska musik och imponerande scendekor.