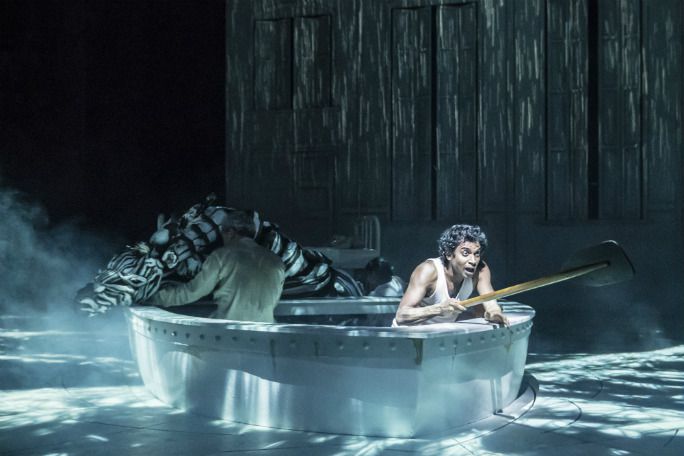 Life of Pi teater föreställning London
«Life of Pi» är en bok skriven av Yann Martel och publicerad 2001. Boken har sedan adaptierats till en film och en teaterföreställing.
Handlingen i «Life of Pi» kretsar kring Pi Patel, en ung indisk pojke som är född och uppvuxen i Pondicherry, Indien. När han och hans familj reser till Kanada ombord på ett lastfartyg, förlorar de alla sina djur och besättningsmedlemmar under en storm och hamnar på en livbåt tillsammans med en bengalisk tiger. Under sina äventyr på havet får Pi en ögonöppnande upplevelse och lär sig att övervinna rädslor och hitta mening i livet.
I teaterversionen av «Life of Pi» får publiken följa Pi på hans resa från Indien till Kanada och sedan till en livbåt. Publiken får uppleva den otroliga historien om Pi och hans relation med tiger genom en kombination av scener, musik, dans och specialeffekter. Teaterföreställningen är en visuellt imponerande och emotionellt gripande berättelse som tar publiken med på en resa genom en värld fylld av hopp, överlevnad och mening.
Life of Pi  föreställningen London er avsluats