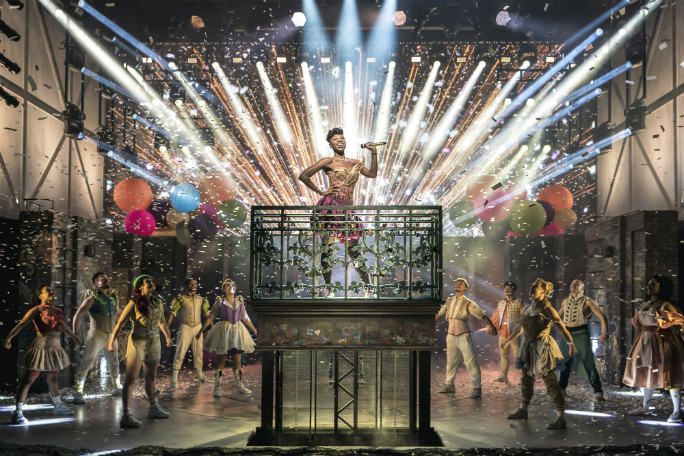 & Juliet musikal London
«& Juliet» är en musikal som tittar på William Shakespeares klassiska berättelse om «Romeo och Julia» från en ny vinkel. I stället för att fokusera på tragedin, fokuserar musikalen på Julias kraft och beslutsamhet att ta kontroll över sitt eget liv.
Handlingen följer Julia som vägrar att vara en passiv spelboll i en historia som har skrivits för henne, och tar istället kontroll över sin egen framtid. Hon upplever äventyr, kärlek och musik tillsammans med en rad nya och älskade figurer, och samarbetar med dem för att förändra sin historia.
Musikalen innehåller en samling av låtar skrivna av Max Martin, en av de mest framstående poplåtskrivarna i världen, inklusive hits som «Baby One More Time», «I Want it That Way» och «Can't Stop the Feeling». Publiken kommer att njuta av energi, rytm och musikalisk prestation, samtidigt som de får se en rolig och gripande tolkning av en av historiens mest älskade berättelser.
«& Juliet» har haft visningar i Storbritannien och har hyllats av publiken och kritikerna för sin musikaliska kraft och sitt roliga och modernt perspektiv på Shakespeares klassiska berättelse. Det är en musikal som är värd att uppleva för alla som älskar en bra musikal eller en ny tolkning av en känd historia.
Biljetter & Juliet musical London är inte tillgängliga