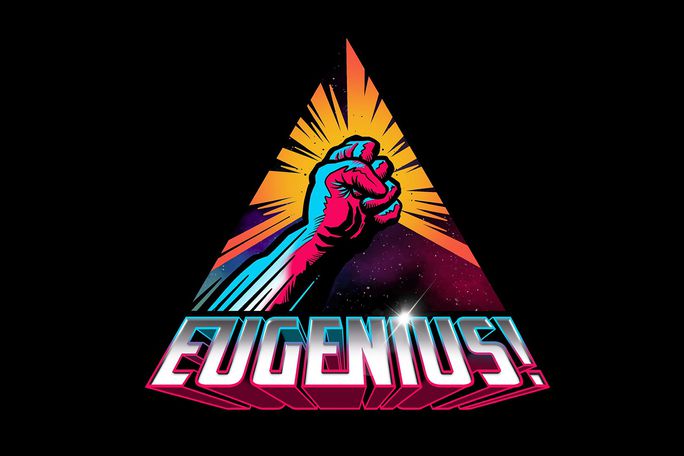 Eugenius musikal London
Musikalen Eugenius! är en brittisk musikal som utspelar sig i 80-talets USA och följer tonåringen Eugene, som drömmer om att skapa sin egen serietidning. Han lever i en fantasivärld där han har skapat karaktärerna Tough Man och Super Hot Lady, som han hoppas ska bli en succé. Men när han vinner en tävling som erbjuder honom möjligheten att presentera sin idé för en berömd producent, inser han att det inte kommer bli så enkelt som han trodde.
Eugene tvingas kämpa för att förverkliga sin dröm och stöter på motgångar på vägen, både när det gäller att få producenten att tro på hans idé och i sina personliga relationer. Han blir förälskad i sin klasskamrat Janey, som är osäker på sina egna känslor. Samtidigt måste han navigera i en konflikt med sin bästa vän, Theo, som är avundsjuk på Eugenes talang och själv vill skapa en succé.
Eugenius! har en rad färgstarka karaktärer, inklusive producenten Lex, som är både excentrisk och manipulativ, och Evil Lord Hector, som är en ondsint superskurk i Eugenes fantasivärld. Musikalen utforskar teman som kreativitet, vänskap, kärlek och tro på sig själv.
Musikalens musik är influerad av 80-talets popmusik och innehåller många fängslande låtar, inklusive «Comic Book Kind of Love», «Don't Shoot for the Stars», och «The Future is Bright». Eugenius! är en upplyftande och underhållande musikal som riktar sig till både tonåringar och vuxna och bjuder på en nostalgisk resa tillbaka till 80-talets popkultur.
Föreställningen har avslutats