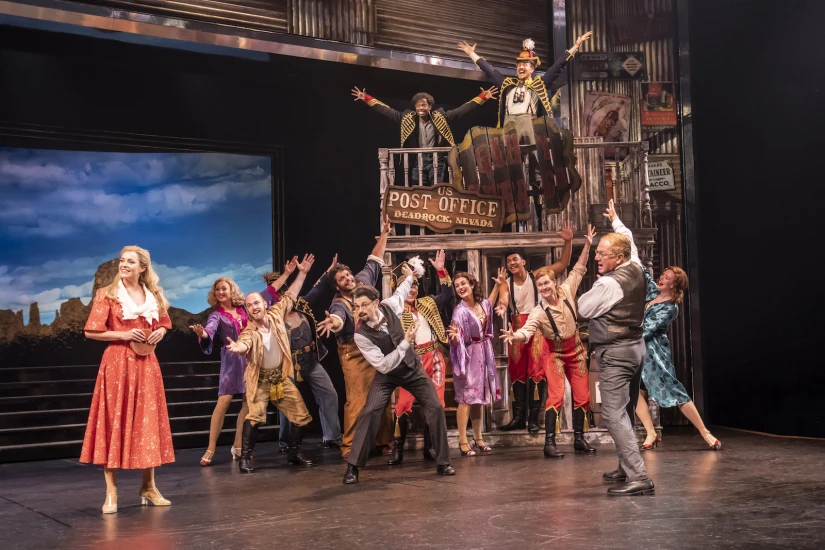 Crazy For You musikal London
«Crazy for You» är en musikal från 1992 med musik av George Gershwin, manus av Ken Ludwig och sångtexter av Ira Gershwin. Musikalen är en omfattande föreställning med en kärlekshistoria, humor och musik.
Handlingen i «Crazy for You» kretsar kring unge banktjänstemannen Bobby Child, som drömmer om en karriär som dansare och är besatt av att rädda den gamla teater i Deadrock, Nevada. När han reser till Deadrock för att genomföra en affär, möter han den unga och vackra Polly Baker, och de två börjar en kärlekshistoria.
Musikalen innehåller en rad klassiska George och Ira Gershwin-låtar, inklusive «Someone to Watch Over Me», «I Can't Be Bothered Now» och «They Can't Take That Away from Me». «Crazy for You» är en härlig musikal med en unik blandning av kärlek, humor och musik, och en hyllning till den amerikanska musikaltraditionen.