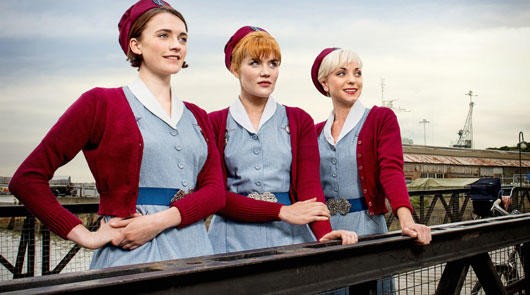 London Call The Midwife
Call the Midwife Tour i London är en populär tur som tar dig med på en spännande resa tillbaka i tiden till 1950-talets East End i London. Turen är baserad på den populära TV-serien «Call the Midwife» som skildrar livet och arbetet för barnmorskorna på Nonnatus House.
Turen leds av en erfaren guide som tar dig till några av de mest ikoniska platser som visas i serien, inklusive Poplar Dock, St. Joseph's Maternity Hospital och St. George-in-the-East Church. Under turen kommer du också att lära dig mer om livet och arbetet i det fattiga East End på 1950-talet, inklusive de sociala och ekonomiska utmaningar som samhället stod inför vid den tiden.
Du kommer att besöka Nonnatus House, som är en fiktiv klosterbyggnad i serien, och se det autentiska huset som användes som inspiration för scenografin. Dessutom kommer du att besöka andra platser som visas i serien och lära dig mer om de verkliga historierna bakom karaktärerna och deras arbete.
Turen är ett fantastiskt sätt att uppleva London och fördjupa dig i en av världens mest populära TV-serier. Call the Midwife Tour är idealisk för fans av serien såväl som de som är intresserade av Londons historia och kultur.
Turen varar normalt i cirka tre timmar och är tillgänglig som en promenad eller bussresa beroende på dina preferenser. Det är också möjligt att boka privata turer om du önskar en mer personlig och skräddarsydd upplevelse.