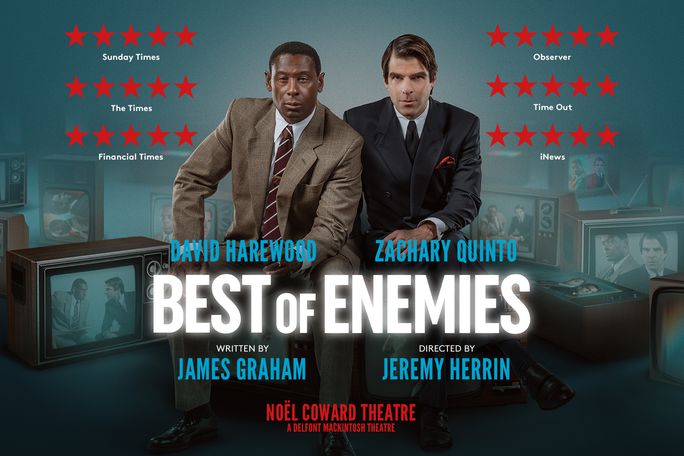 Best Of Enemies teater föreställning London
«The Best of Enemies» är en teaterpjäs som handlar om en avgörande händelse i USA:s rasrelationer under 1960-talet. Pjäsen följer en fiktiv diskussion mellan en svart aktivist och en vit segregationist som äger rum i Durham, North Carolina, när de båda försöker övertala en lokal förening att ställa sig bakom deras sak.
Handlingen fokuserar på deras samtal, som är ibland hårda, men också vänliga, och visar upp den komplexa och ibland motsägelsefulla naturen hos rasrelationerna under den här tiden. Medan de båda kämpar för sina saker, utvecklar de också en förvånansvärt nära relation som tvingar dem att ifrågasätta sina övertygelser och värderingar.
«The Best of Enemies» är en viktig teaterpjäs som sätter fokus på en avgörande tid i USA:s historia och som är ett starkt och gripande exempel på teaterns förmåga att förmedla samhällsfrågor. Med en enastående besättning av talangfulla skådespelare och en väl utvecklad handling, är det en pjäs som garanterat kommer att ge publiken en oförglömlig kväll.
Noel Coward Theatre. 85-88 St Martin's Lane London WC2N 4AU
Tube stasjon: Covent Garden
Best Of Enemies teater föreställningen London ikke tilgjengelig