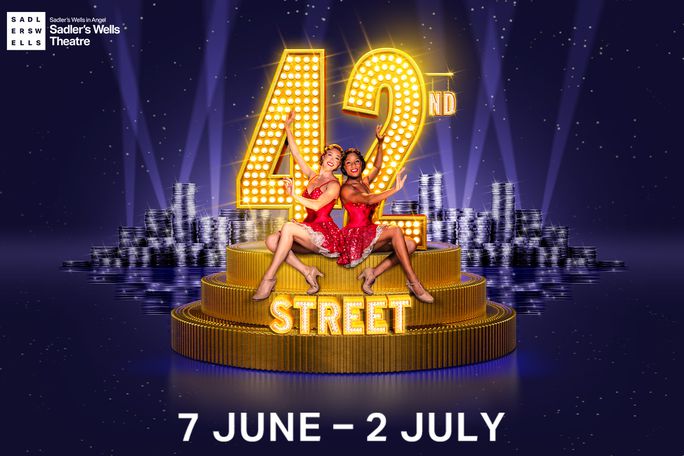 42nd Street musikal London
42nd Street är en amerikansk musikal från 1980 som utspelar sig i New York under 1930-talet. Handlingen kretsar kring en grupp artister som förbereder en musikal vid namn «Pretty Lady» på Broadway.
Den huvudsakliga handlingen handlar om den unga dansaren Peggy Sawyer, som reser till New York från en liten stad i hopp om att få en roll i musikalen. Hon träffar producenten Julian Marsh, som bestämmer sig för att ge henne en chans i produktionen. Samtidigt som Peggy tränar för att bli en del av showen, blir det klart att dess stjärna, Dorothy Brock, har en konflikt med regissören.
Under förberedelserna av «Pretty Lady» drabbas Dorothy av en olycka och kan inte uppträda. Peggy får då chansen att ta hennes plats och hon visar sig vara en fantastisk dansare och sångerska. Tack vare Peggy's talanger blir «Pretty Lady» en succé och Julian Marsh inser att han har funnit en ny stjärna på Broadway.
Musikalen är känd för sina glittrande produktioner, livliga dansnummer och klassiska sånger som «Lullaby of Broadway» och «We're in the Money».
Föreställningen har avslutats