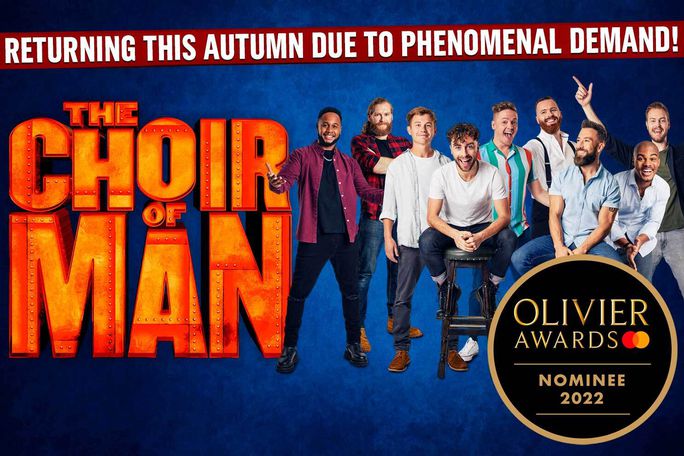 The Choir of Man Musical London
The Choir of Man är en underhållande och energisk musikal som har blivit en favorit bland publikerna i West End. Musiken och sångtexterna är skrivna av arrangören Ben Norris och musikalens koncept är skapat av Andrew Kay och Nic Doodson. Musiken i föreställningen består av en mix av välkända popsånger, folkmusik och klassiska låtar, som alla framförs av en talangfull ensemble av manliga sångare och musiker.
Musikalen äger rum i en pub, där publiken behandlas som en del av festligheterna. The Choir of Man är inte bara en musikal, det är en upplevelse. Scenen är inredd som en engelsk pub med barstolar och bardisk, och det finns till och med en inbyggd scen där musikerna uppträder och interagerar med varandra och publiken.
En av de mest imponerande aspekterna av The Choir of Man är hur musikerna och sångarna samarbetar för att skapa en samstämmig ljudbild. Musikerna spelar en mängd olika instrument, inklusive gitarr, trummor, trumpet, fiol, piano och mer. Sångarna sjunger tillsammans i vackra harmonier och rörande ballader, men också i kraftfulla och energiska nummer där de dansar och sjunger samtidigt.
Men det är inte bara musiken som gör The Choir of Man till en sådan underhållande upplevelse. Publiken är en aktiv del av föreställningen, eftersom skådespelarna interagerar med dem genom hela föreställningen. De bjuder på pubtrivia, delar med sig av personliga historier och bjuder till och med upp några lyckligt utvalda gäster på scenen för att sjunga med dem.
Det finns också en stark känsla av gemenskap i The Choir of Man, som speglar hur musik och samhörighet kan hjälpa människor att koppla av och ha roligt tillsammans. Oavsett var man kommer ifrån eller vad man har upplevt i livet, finns det en plats för alla i The Choir of Man.
Sammanfattningsvis är The Choir of Man en musikal som är full av energi, musikalisk skicklighet och gemenskap. Musikerna och sångarna är fantastiska och interagerar på ett charmigt och engagerande sätt med publiken. Föreställningen är en festlig upplevelse som kommer att få dig att sjunga med och klappa händerna, och det är en musikal som du kommer att minnas länge efter att du har lämnat teatern.